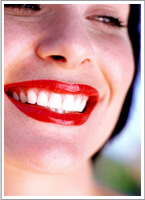 Patient Remarks
---
Dr. Walter Peters is a smart & talented doctor; he is also a good, solid, moral & amazing person. The world would be a better place if more people (& dr's) were like him. He cares for his patients & his work is World Class.

I've been his patient for 10yrs. I've had 2 procedures (breasts) & have recommended him to my mom (eyes). His staff is caring & perform their tasks above & beyond. Dr. Peters himself is punctual, helpful & knoweldgeable. He has taken very good care of me every step of the way. Dr. Walter Peters is a gem. Thank you for taking such good care of me.




Dr. Peters is a first class surgeon, offering superior care from both himself and all of his staff, in a most comfortable environment


- A surgeon's wife




I would like to thank you and your staff for the outstanding job that you did on my beautiful nose. Your caring and concern made me feel very comfortable, and I knew that I was in great care. You are an outstanding surgeon and you even have a great sense of humor.


- C.V.




After your breast augmentation, my breasts are now absolutely perfect. Thank you so much.


- J.P.




I wish to thank you for your excellent work. It was nothing short of astounding to me to have this major surgery (Abdominoplasty and Gynecomastia) and experience virtually no pain post-operatively. In fact, the analgesics prescribed for me went completely unused. Your flawless surgical technique was not lost on me. After all, I am similarly employed in a surgical specialty and have made my living for more than 20 years with a scalpel.

Mention must also be made of your excellent staff and surgical team. They have all performed flawlessly and complement your own meticulous care, and attention to every vital detail. I can assure you that I will unhesitatingly recommend other members of my family, staff, and personal friends to your care.


- A Fellow Surgeon




Perhaps you will never know how much your kindness and expertise meant to us during and after our visits to your facility. You have not lost the art of compassion, making a fearful patient relaxed and looking forward to the next visit. I want to assure you how much we treasure your kindness.


- J.T.




Thank you so much for your outstanding care and surgical skill on my recent procedure. I am extremely obsessive about quality care and first class service in a medical environment. You and your staff certainly exceeded all of my expectations


- Manager of a specialized surgical facility in Toronto




Thank you so much, Dr. Peters, for the wonderful care before, during, and after my recent breast augmentation. Your staff is fantastic. You are exceptional and I trust you implicitly to help me make the "right" decision.



- N.M.




Dear Dr. Peters: Thank you for making my Rhinoplasty procedure a smooth and painless process, where the possibility of a new "me" is now a reality! Although I was initially a bit apprehensive, you helped alleviate my fears and made everything so pleasant.


- H.F.




Thank you, thank you, thank you, from the bottom of my heart, for changing Jane's life forever. You are truly an amazing human being. She is in awe every day, as she decides what to wear. She is looking hot and feeling great. She has wonderful confidence in herself and walks with a bounce in her step!

- Jane's mother




Dear Dr. Peters: I want to express my gratitude for your warm, sincerely caring and professional manner. Thank you also for being a perfectionist. Your skills are absolutely amazing and your kindness has been astonishing. Your demeanor and honesty gave me the confidence to undergo the breast augmentation that has now added so much enjoyment to my life. I have the greatest regard for the quality of your work. My result is truly "beyond outstanding" and the support and kindness of you and your staff guided me through the recovery process. You are a very gifted surgeon. I am so fortunate that my friends recommended you to me.

- M.K.