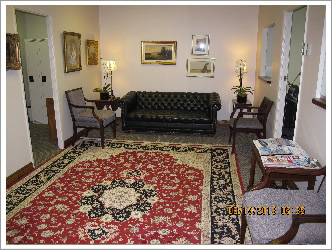 Our Facility
---

Dr. Peters performs his surgery and the Rosedale Centre for Plastic Surgery, which is located at Suite 802, 600 Sherbourne Street (at Bloor). This is a fully-accredited, state-of-the-art facility. It is unique, because we actually have a hospital license at this location.

Our facility provides the highest possible level of patient safety, care, and privacy.

Surgery is performed under local anaesthesia, "twilight anaesthesia", or general anaesthesia.

Our anaesthetists are board-certified, University of Toronto specialists. Our nursing staff is very professional and highly-trained and has worked with us for many years.